OPEN STUDIOS @ 26 Split Rock Cove - Sunday, October 26, 2014 – 11 am – 5 pm
Lauren Henkin, Richard Treitman, Barbara Cone, Diane Green Hebert, Victoria Pittman, Barbara Reitz, Marnie Sinclair, Elizabeth Steel, & Sandy Weisman
Welcome to 26 Split Rock Cove
Upcoming Workshops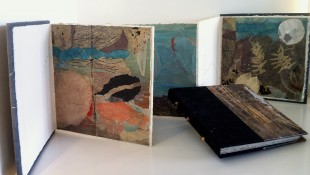 Nov 15
$90 for CMCA members
$100 for non-members
and bring lunch
Come join us in making books for a day.  Explore papers and other assorted materials used in book making, learn about the tools of the trade, and leave with at least one finished book.  You will receive instruction in accordion fold and pamphlet-stitched books; and learn...
See More Workshops
The 26SRC Blog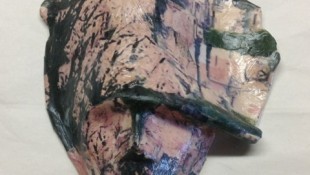 We're all getting ready here at
26 Split Rock Cove
for the second year of Open Studios.  Here are a few interesting pieces of information about a couple of the artists.
Marnie Sinclair is finishing the first summer season of her gallery in...
Read Our Blog
Our Facilities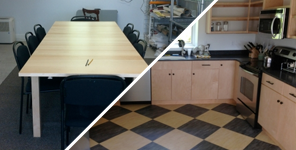 Whether you are looking to rent a live/work space to begin a new project, complete a body of work, or to take classes at nearby schools, this idyllic apartment provides many amenities. You will have walking access to roam the rocky oceanfront of Mussel Ridge Channel. Local artists looking for permanent or semi-permanent working space will find these two studios to be spacious and inviting.
See Our Facilities